Maternity and child care library
Here you will find a library with books on motherhood and parenting. Is a service that we want to be positive and enriching the Association, thus extending the titles will be able to offer a long list of titles.
How it works?
Everyone can free consult the books inside L'hora Lliure.
The loan service is exclusively for members of L'hora Lliure.
The loan service is priced at € 1.5 / week (price is to ensure the proper maintenance of books).
Who wants to take a book home it must notify and open loan file. You can take the book home one week, renewable. You can only get more than one book at a time, and until it becomes a book can not be removed from each other.
Needed care books, not scribbling them or write them, bend pages, the most damaging to open the back, etc. It is a modest library and made a lot of enthusiasm • and we want it to be kept carefully to all users.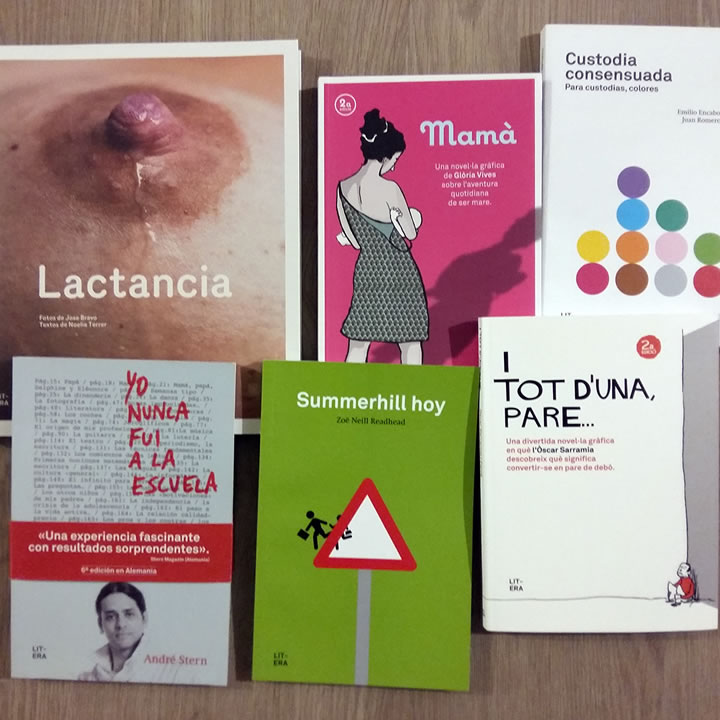 2nd Hand Clothing Store
About the Project
REUSE clothes cornerstone of Ecology.
We help family ECONOMIES with affordable prices.
We provide funds to renew MATERIALS AND TOYS, among other benefits for users of L'hora Lliure