We are open:
Monday 16:30h – 20h
Tuesday – Friday 10:30h – 14h – 14:30h – 19:30h
Saturdays 17h – 20h
(Attention: Saturdays celebrate birthday parties, and may be the place closed to the public, then you can book the room for a celebration; available on Saturday if the premises will be closed to the public here, or via Facebook or Phone).
Sundays Open mornings during winter schedule of shows, check the program. Rest of the year closed.
During school holidays (CHRISTMAS, EASTER AND SUMMER, AND FREE ELECTION DAY SCHOOL) the premises will be closed in the morning because we make Casals.
More information
L'Hora Lliure
L'Espai de Gràcia que convina lleure de petits i grans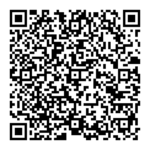 Address: Carrer de Milà i Fontanals, 50
08012 Barcelona, Barcelona
Phone: 935 18 38 660
Email: contacte@horalliure.com
More information
L'Hora Lliure
L'Espai de Gràcia que convina lleure de petits i grans
Address: Carrer de Milà i Fontanals, 50
08012 Barcelona, Barcelona
Phone: 935 18 38 660
Email: contacte@horalliure.com